• Chic Style • Fashion Trends • Independent Designers • Valentine's Day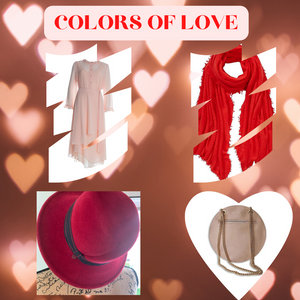 Valentine's Day Colors When it comes to Valentine's Day, there are two colors that always come to mind: red and pink. But do you know why these colors are associated with love? Let's explore the meaning of pink and red and why they are often used as Valentine's Day colors. We will also take a look at some famous examples of these colors being used in relation to love! The color red has symbolized passion, desire, and love for centuries. Since its origin, red dye was very difficult and expensive to get, so it became a favorite color for the...
---
• Chic Style • Independent Designers • Slow Fashion • Style Tips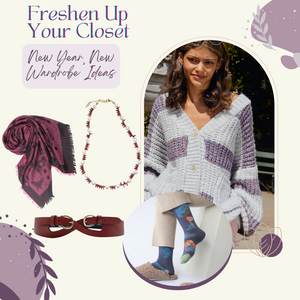 New Year, New Wardrobe Ideas  The New Year is a great time to think about refreshing your closet.  We all have things taking up space in our closet that we aren't wearing anymore. How we feel when we get dressed is really important to our overall wellbeing.  Start 2023 fresh by donating these older items to charity to make room for some new stylish pieces.  And when we choose slow fashion by independent designers over fast fashion, we look good and feel good.  shop new arrivals >> Our Top Picks: The 'go with everything' belt shop belts >> The Statement Necklace...
---
• Chic Style • Fashion • Independent Designers • Slow Fashion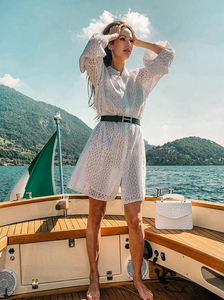 People don't just become independent fashion designers overnight. Many have spent years trying to build a brand founded on their core principles, which include caring for the environment and their workers. Unlike fast fashion brands, independent fashion clothing lines value quality over quantity. Instead of churning out a thousand pieces per month, they might design just 1,000 pieces per year.     Creating clothing with intention and mindfulness is rewarding, but getting your foot in the fashion industry takes time. Like any startup company, emerging designers need to make a name for themselves and prove their designs are unique....
---
• Chic Style • Culture • Jewelry • Slow Fashion • Timeless Beauty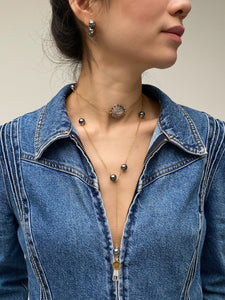 Today's New Moon in Capricorn kicks off the year with a serious tone. Capricorn is an earth sign that has strong ambitions and is willing to make commitments and do the work in order to achieve long term goals. Capricorn takes responsibility for themselves and often for others willing to help when needed. Capricorn is the wise old soul of the zodiac and can offer good advice and be the voice of reason when needed.  With four planets in Capricorn, including Venus and Pluto this is a time to take stock of where we are at in our relationships and...
---
• Apparel • Chic Style • Independent Designers • Slow Fashion • Timeless Beauty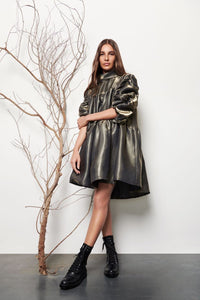 The Baruni Collection offers beautiful designs and sophisticated fabrics as unique as you for every occasion.  Designer details and ready-to-wear ease are combined flawlessly. We sat down with Fadwa Baruni, designer of Baruni apparel to ask her some questions about her up and coming brand.   When did you start your brand and what inspired you to do so? Fadwa: I started my brand in 2009 because I finally had enough of wishing that I had followed my own choices when I was young but still had not done anything about it.  I grew up in a professional family in North Africa and when...