• Hand Made • Independent Designers • Jewelry • Pearls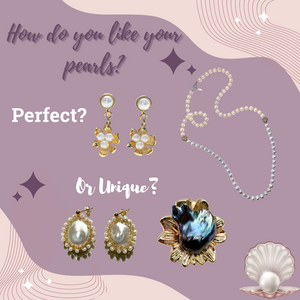 How Do You Like Your Pearls?  Unlike any other, pearls are unique gemstones in that they're created by living creatures. Although they have a fair bit of history behind them, many jewelers are in agreement that they've never been quite as popular as they are today. Vogue just published 2023's jewelry trends and pearls continue to make the list and grow in popularity every year. Over the last few years, baroque pearls have been making the rounds on the red carpet. Celebrities like Dakota Johnson, Kiera Knightley, Emma Watson and Miley Cyrus have sported various types of baroque pearl jewelry. Pearls...
---
• Fashion Trends • Jewelry • Natural Gemstones • Pearls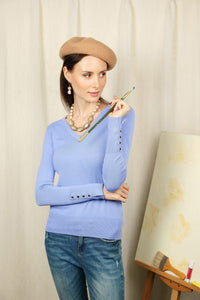 The year 2022 is in full swing and all the fashion trends that were predicted last year have come to fruition. One of those trends, casual pearls, is making an appearance on and off the runway. We're seeing them on basic t-shirts, cardigans, jewelry, handbags, and other accessories.  When most people think of pearls, they're quickly reminded of Queen Elizabeth II, Audrey Hepburn (in Breakfast at Tiffany's), Jackie Kennedy, and Coco Chanel. All of these women are considered to be sophisticated, fashion moguls who wear pearls or wore pearls to signify importance and luxury.  But pearls have taken a slightly...
---
• Accessories • Art • Gemstones • Jewelry • Pearls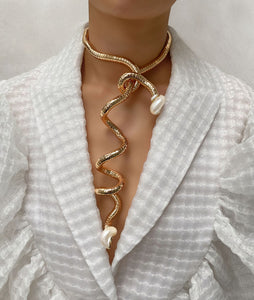 These days comfort is key. As much of our world becomes more virtual, the need for full body workwear lessens. Video based meetings and calls mean you can look put together, while still wearing your slippers and none will be the wiser.  A great way to pull your look together is by adding accessories, especially jewelry. You can wear a simple sweater or top, and once you layer a necklace and some earrings, it will change your look completely. When you see someone wearing jewelry, you know that they have taken that extra effort to put themselves together with care and also...
---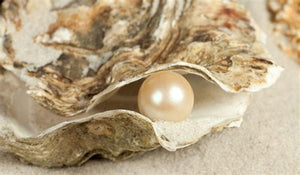 The History of Pearls:  Pearls are unique among gemstones because they don't arise from the depths of the earth but from the sea. They require no special cutting or polishing to maximize their lustrous beauty, which has been treasured since ancient times and ensures that pearl jewelry will always be appreciated and desired.  Pearls were used in jewelry at least as far back as ancient Greece, and until the 20th century pearls were one of the most valued gems, if not the most valuable, in many cultures. The rulers of the Byzantine empire dictated that only the emperor was allowed to wear pearls, and other...