• Hand Made • Independent Designers • Jewelry • Pearls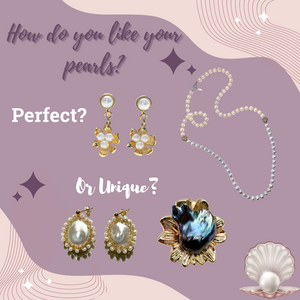 How Do You Like Your Pearls?  Unlike any other, pearls are unique gemstones in that they're created by living creatures. Although they have a fair bit of history behind them, many jewelers are in agreement that they've never been quite as popular as they are today. Vogue just published 2023's jewelry trends and pearls continue to make the list and grow in popularity every year. Over the last few years, baroque pearls have been making the rounds on the red carpet. Celebrities like Dakota Johnson, Kiera Knightley, Emma Watson and Miley Cyrus have sported various types of baroque pearl jewelry. Pearls...
---
• Hand Made • Independent Designers • Merino Wool • Sustainability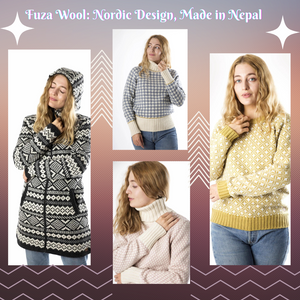 Handmade Merino Wool Sweaters  When you purchase a wool sweater, wool jacket or wool cardigan from Fuza Wool, it comes with a quality guarantee. All of their knitwear is made by local craftsmen and women from countries like Nepal, working under fair conditions. This ensures that every product is handmade with the local knitwear traditions that have been passed down through several generations. This means that their products are not mass produced but handcrafted – and with every purchase you help support the local economy in the area, where the product has been produced.  The Fuza Wool Journey The Fuza...
---
• Eco Conscious Living • Hand Made • Slow Fashion • Sustainability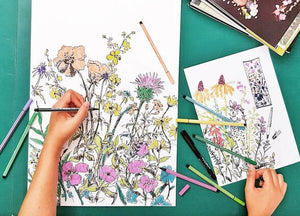 Slow fashion is a way to "identify sustainable fashion solutions, based on the repositioning of strategies of design, production, consumption, use, and reuse, which are emerging alongside the global fashion system, and are posing a potential challenge to it." -WikipediaSlow fashion is about purchasing and creating fashion with integrity and awareness of the impact the entire consumer process has on the planet. It connects the awareness of social and environmental responsibility with the appreciation of wearing and acquiring beautiful, well-made, and lasting clothing and accessories. In this world filled with so much fast fashion and fast food it was inevitable that we...