• Catskill Mountains NY • Catskills Shopping • Culture • Woodstock Film Festival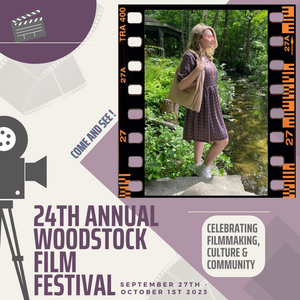 Fall Fun in the Catskills Fall foliage, festivals and cool activities make the Catskills the perfect place to enjoy autumn. Blazing colors ignite the hillsides. Cozy camp fires keep you warm in cool, crisp temperatures. Apple and pumpkin picking from local farms while sipping homemade brews. Film, music and culture abound during festivals or intimate gatherings. This time of a year is a favorite for many, but when it's spent in the Catskill mountains it becomes magical.  24th Annual Woodstock Film Festival One such festival is the now famous Woodstock Film Festival which attracts filmmakers, actors and aficionados from around the world. The whole...
---
• Fall Staples • Fashion Trends • Independent Designers • Slow Fashion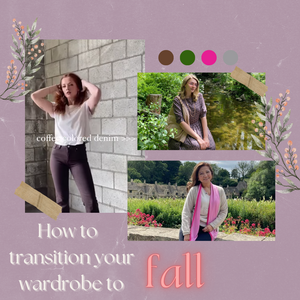 New Season, Fresh Look Fall is a time for a fresh start and a stylish wardrobe update. Embrace cozy knits, layering, rich colors, and subtle prints. And don't forget, with some clever styling, you can repurpose your favorite summer whites and brights for the cooler months. It's All About Layering Layering adds warmth and sophistication to skin-baring pieces when a crisp chill enters the air. Extend the versatility of slip dresses, shoulder baring tops, and lightweight jumpsuits by layering them over tees, thin turtlenecks, and button-downs. Take that summer sarong and use it as a scarf, shawl or cleverly tied top....
---
• Eco Conscious Living • Fashion Trends • Health and Wellness • Sustainability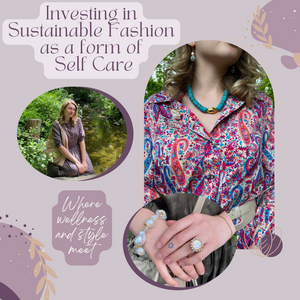 Where Wellness and Style Meet As humans have grown more cognizant of our impact on the planet, movements are being generated that highlight the need for more sustainable living. Simultaneously, growing awareness around self-care practices has also been increasing. Where do these two lifestyle choices intersect? Can being a more conscious consumer support wellness and being healthier in general? We think so here at idPearl.  Making Better Self-Care Choices In recent years as fast fashion has grown and social media along with it, it has fueled people's needs for instant gratification, which shopping has been known to satisfy. We live...
---
• Earth Day • Independent Designers • Slow Fashion • Sustainability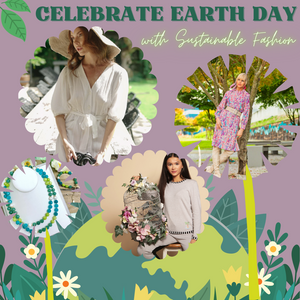 Environmental Movement Earth Day marks the anniversary of the birth of the modern environmental movement which began in 1970. It is an annual celebration that honors the achievements of those who work to raise awareness of the need to protect Earth's natural resources for future generations. Earth Day is celebrated on April 22 in the United States and on the day the spring equinox occurs throughout the rest of the world. The First Earth Day Senator Gaylord Nelson from Wisconsin, had long been concerned about the deteriorating environment in the United States. In 1969, Senator Nelson announced the idea for a...
---
• Fashion Trends • Independent Designers • Paris Fashion Week • Spring/Summer Fashion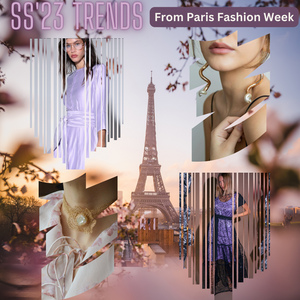 Top Spring & Summer 2023 Fashion Trends Paris Haute Couture 2023 predicted the biggest trends for 2023, from dramatic puff sleeves, sequined and metallic materials to sensual sheer fabrics. Here are the top trends for spring & summer. Metallic Color Trend Metallic is one of those special color trends that keeps coming back. The silver, gold and bronze, which are often prevalent during the holiday season, are now adorning summer wardrobes. This style is being incorporated into everything, from garments to footwear to handbags. The trend is extended through the warmer months with chic and feminine colors like hot pink, orange...