• Hand Made • Independent Designers • Jewelry • Pearls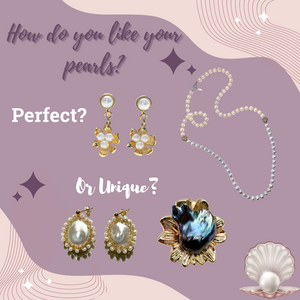 How Do You Like Your Pearls?  Unlike any other, pearls are unique gemstones in that they're created by living creatures. Although they have a fair bit of history behind them, many jewelers are in agreement that they've never been quite as popular as they are today. Vogue just published 2023's jewelry trends and pearls continue to make the list and grow in popularity every year. Over the last few years, baroque pearls have been making the rounds on the red carpet. Celebrities like Dakota Johnson, Kiera Knightley, Emma Watson and Miley Cyrus have sported various types of baroque pearl jewelry. Pearls...
---
• Heirlooms • Jewelry • Slow Fashion • Sustainability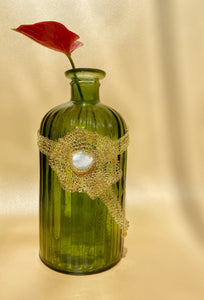 Some family members leave behind heirlooms that are jewelry, pocket watches, or even antique furniture. Anything that has sentimental value or monetary value (or both!) can be passed down from generation to generation and be considered an heirloom. Even if you don't have a family member that gives you an heirloom, you can buy one from a thrift shop or vintage store. By definition, an heirloom is "a valuable object that has belonged to a family for several generations." This means that an old family-owned item bought at a store is still considered to be an heirloom — even though...
---
• Fashion Trends • Jewelry • Natural Gemstones • Pearls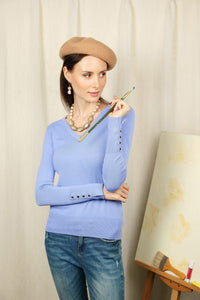 The year 2022 is in full swing and all the fashion trends that were predicted last year have come to fruition. One of those trends, casual pearls, is making an appearance on and off the runway. We're seeing them on basic t-shirts, cardigans, jewelry, handbags, and other accessories.  When most people think of pearls, they're quickly reminded of Queen Elizabeth II, Audrey Hepburn (in Breakfast at Tiffany's), Jackie Kennedy, and Coco Chanel. All of these women are considered to be sophisticated, fashion moguls who wear pearls or wore pearls to signify importance and luxury.  But pearls have taken a slightly...
---
• Chic Style • Culture • Jewelry • Slow Fashion • Timeless Beauty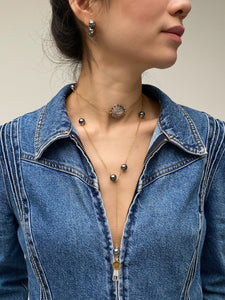 Today's New Moon in Capricorn kicks off the year with a serious tone. Capricorn is an earth sign that has strong ambitions and is willing to make commitments and do the work in order to achieve long term goals. Capricorn takes responsibility for themselves and often for others willing to help when needed. Capricorn is the wise old soul of the zodiac and can offer good advice and be the voice of reason when needed.  With four planets in Capricorn, including Venus and Pluto this is a time to take stock of where we are at in our relationships and...
---
• Accessories • Apparel • Chic Style • Gift Guide • Holidays • Jewelry • Timeless Beauty
We've put together a gift guide filled with a few of our favorite things from our lineup of international independent designers, to make your holiday shopping easy and delightful.  There is handmade jewelry from London based Carolina Wong, who's unique and artistic creations of woven recycled gold, pearls and semi-precious stones are the perfect gift for someone with a creative and feminine flare that appreciates delicate detailing in their jewelry. Her focus on upcycled and recycled materials makes her pieces perfect for the eco-conscious person who wants to feel good about their accessories being ethically made.   And we also have handmade jewelry...