• Fall Staples • Fashion Trends • Independent Designers • Slow Fashion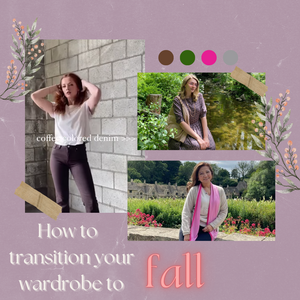 New Season, Fresh Look Fall is a time for a fresh start and a stylish wardrobe update. Embrace cozy knits, layering, rich colors, and subtle prints. And don't forget, with some clever styling, you can repurpose your favorite summer whites and brights for the cooler months. It's All About Layering Layering adds warmth and sophistication to skin-baring pieces when a crisp chill enters the air. Extend the versatility of slip dresses, shoulder baring tops, and lightweight jumpsuits by layering them over tees, thin turtlenecks, and button-downs. Take that summer sarong and use it as a scarf, shawl or cleverly tied top....
---
• accessories • Fall Staples • Independent Designers • Slow Fashion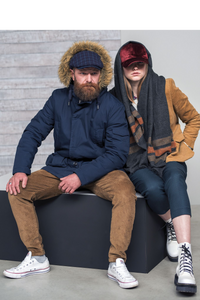 As the weather changes to colder temperatures, our need for transitional clothing options increases. Layering becomes a key way of dealing with cooler mornings that still warm up a bit in the afternoon and then cool down again in the evening. Easy to remove accessories help us stay stylish and warm and can also be tucked away in a bag when not needed.  Hats are a great way to remain stylish while also protecting yourself against the elements. Fall can mean brisk rain showers, windy days and some frost. Protecting your head keeps the rest of your body much warmer....