• Accessories • Art • Gemstones • Jewelry • Pearls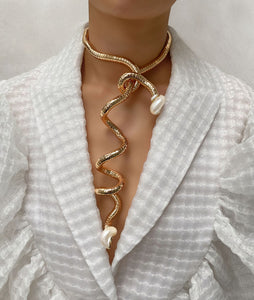 These days comfort is key. As much of our world becomes more virtual, the need for full body workwear lessens. Video based meetings and calls mean you can look put together, while still wearing your slippers and none will be the wiser.  A great way to pull your look together is by adding accessories, especially jewelry. You can wear a simple sweater or top, and once you layer a necklace and some earrings, it will change your look completely. When you see someone wearing jewelry, you know that they have taken that extra effort to put themselves together with care and also...
---
• Gemstones • Jewelry • Style Tips
One of the reasons we love jewelry so much is how it can make us feel when we wear it. There are so many beautiful natural crystals and stones available and they all evoke different moods. Some people believe that stones give off an energy and can affect us in unseen ways. Perhaps this is one of the reasons we can be so moved by certain pieces.  Farra always incorporates several different stone stories into each collection. We've selected a few of our favorites below.   Lapis Lazuli is an ancient stone that was venerated by the Egyptians. It was a sign...